Floating Top Table
Suitable for use with our full range of x-ray units, our floating top table now enables you to accurately and simply get perfect positioning every time.
The radiolucent table top offers movement in every horizontal direction possible. After positioning, release the foot operated lock, and the top locks noiselessly into position.
There is also now no need to disturb the patient when the cassette is changed or a grid is used, as both are held in trays underneath the table top.
As the x-ray unit is always automatically centred onto the cassette, beam alignment is assured every time.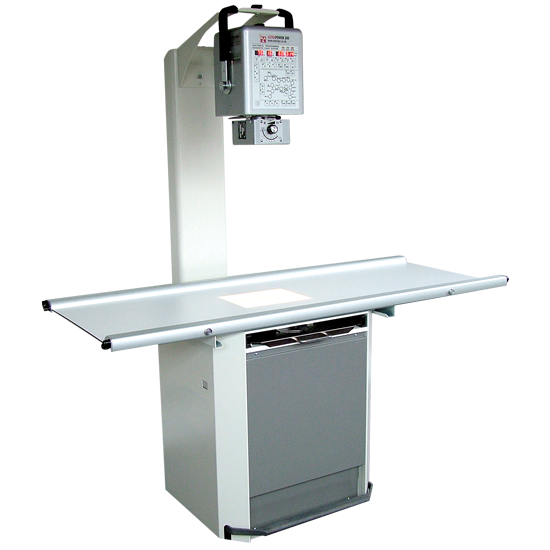 Floating Top Table
Under surface self centring cassette tray
Under surface grid tray
Standard table top 1.6m long
Optional 2.0m table top
Optional adjustable counterbalanced x-ray unit height
Optional Myelography plane
Optional Horizontal beam cassette holder
Suitable for Cassettes, CR Imaging plates, and most DR panels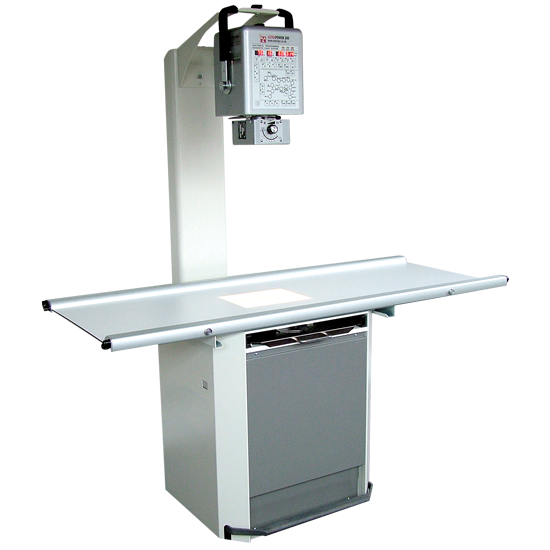 Floating Top Table
Standard table top size (wxd): 1600x650mm
Optional table top size (wxd): 2000x650mm
Minimum room width for standard top: 2000mm
Minimum room width for optional top: 3000mm
Minimum assembled table depth: 1000mm
Base size: 660(w) x 600(d) mm
Column height: 1850mm