Our Services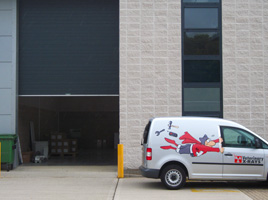 Service is something that has set Veterinary X-rays apart since 1960, and something we take very seriously.
Our full time service team are all trained by the manufacturers of the equipment we supply. We have specialists in Fuji CR, Sound DR as well as Mikasa and Sedecal x-ray generators. We even have a specialist in automatic film processors.
We don't subcontract servicing out to third parties, it's far too important for us to do that. All of our engineers work to the standards set by both us and the manufacturers, with no compromises.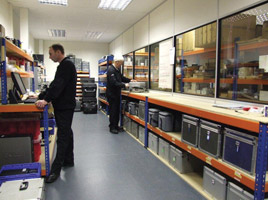 Our engineers all have fully equipped service vehicles and carry very specialised test equipment, spare parts, as well as loan equipment to cover every eventuality.
Our new workshops in Princes Risborough provide state of the art test facilities, as well as every conceivable spare part that any of our equipment could possibly need.

We offer several convenient ways of having your equipment serviced, all are at a fixed price, and all are to the same high standards that we, and our manufacturers set.