Fixed height x-ray system
With a choice of three power ranges of generators (16, 20 and 32kW) the fixed height x-ray system comes complete with a four way floating top table with integral under surface cassette tray.
The tube column, supporting the dual focus rotating anode Toshiba tube, has a fixed height keeping the focal film distance constant at all times.
Finished in a brilliant white, the Sedecal system offers both operational simplicity and flexibility as well as sufficient power for every eventuality.
Supplied with a comprehensive 12 month warranty, all Sedecal systems are installed by our own team of engineers.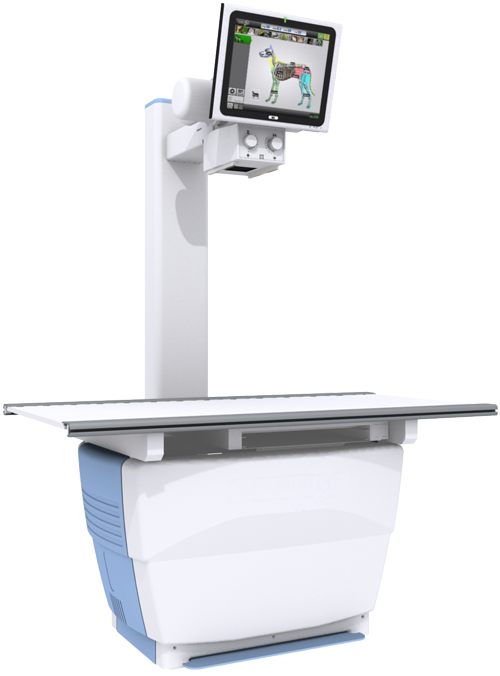 Fixed height x-ray system

The Table
Four way floating top table
Fixed height tubehead
Standard tabletop size 1500 x 710mm
Optional table size 1950 x 710mm
Foot operated electromagnetic table locks
Under table CR cassette or DR panel holder
Under table grid holder
Bucky optionally available
The Generators
17 inch colour touchscreen controlled
Anatomically programmed with over 300 preset factors
Touchscreen can be wall, tube or pedestal mounted
Dual focus Toshiba rotating anode tubes used throughout
Mains, battery or capacitor powered
Suitable for use with all CR and DR systems
Choice of 16kW, 20kW or 32kW versions
Maximum output of:
125kV 200mA (16kW)
125kV 320mA (20kW)
125kV 400mA (32kW)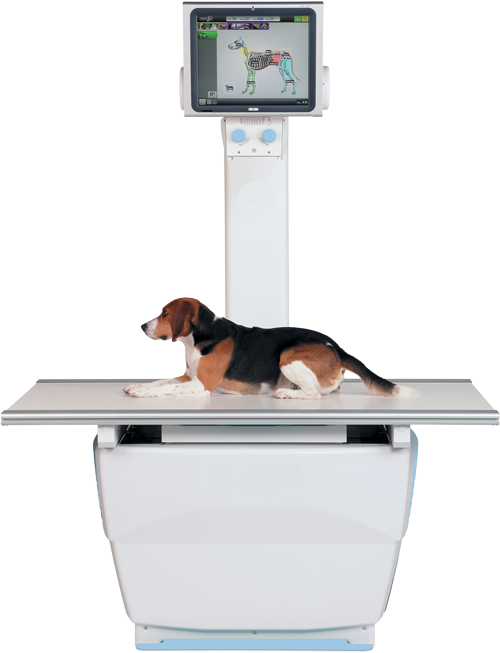 Fixed height x-ray system

The Table
Four way floating top table
Fixed height tubehead
Standard tabletop size 1500 x 710mm
Optional table size 1950 x 710mm
Foot operated electromagnetic table locks
Under table CR cassette or DR panel holder
Under table grid holder
Bucky optionally available

The Generators
17 inch colour touchscreen controlled
Anatomically programmed with over 300 preset factors
Touchscreen can be wall, tube or pedestal mounted
Dual focus Toshiba rotating anode tubes used throughout
Mains, battery or capacitor powered
Suitable for use with all CR and DR systems
Choice of 16kW, 20kW or 32kW versions
Maximum output of:
125kV 200mA (16kW)
125kV 320mA (20kW)
125kV 400mA (32kW)