Sprint Bolt
The new standard in cost effective wireless equine DR systems.
The new Sprint Bolt from Sound comprises a battery powered autosensing lightweight DR panel and a MacBook Pro with Retina high resolution display.
That is it. Two components and not a single cable in sight.
Amazing images, light weight, no cables and intuitive software. Is there anything else you need?
Call us on 01844 344 911 for your own on site demonstration.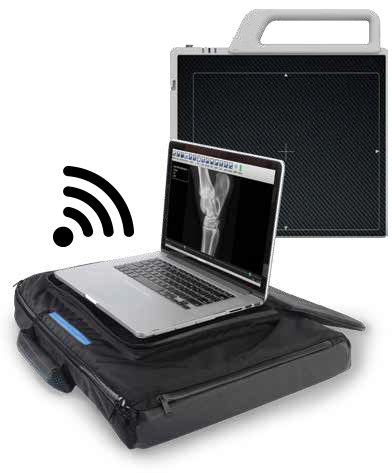 Sprint Bolt
Speed and Flexibility without compromise
The Sprint Bolt allows you to focus on patients, not wrestle with cables or complex workflows.
It sets up quickly, is reliable and rugged enough to handle the daily challenges of the mobile equine practice.
Sprint Bolt incorporates the latest 100% wireless technologies including Wi-Fi acquisition Macbook Pro, wireless Cesium panel and AutoSense panel technology.
The groundbreaking AutoSense technology automatically detects x-rays from any generator and does away with all wires and additional boxes, delivering 100% wireless freedom.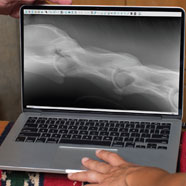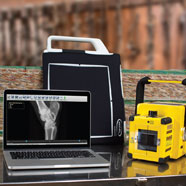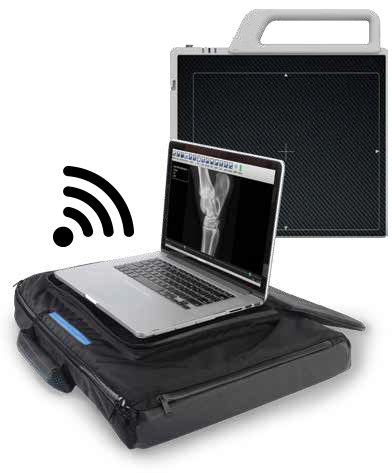 Sprint Bolt
Our standard package includes:
Active sensor panel area: 26x32cm
Panel pixel size: 127 micron
Sensor panel weight: 3.15kg,
Complete system weight:  8.85kg
Fully charged battery imaging time:  4 hours (2 batteries supplied)
Image acquisition time: 3 seconds
Auto sensing panel, can be used with any x-ray generator.
Laptop: Wireless Macbook Pro with Retina display
12 month warranty