Spacetrack Ceiling Mount 
The ultimate space saving solution. The Spacetrack system enables any of our range of x-ray units to be ceiling mounted in such a way that the unit can be positioned anywhere within the area of the mounting.
Using our unique system, the Spacetrack is available in either standard or custom formats. A standard system allows positioning anywhere within a 1500 x 750mm area. The custom system can be manufactured to your size specification.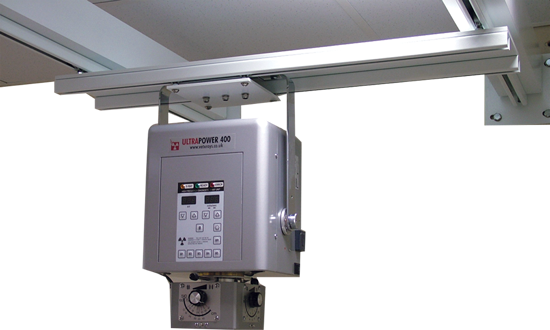 Spacetrack Ceiling Mount
Spacetrack system enables the x-ray unit to be moved anywhere within the size of the base plate area.
Standard size 1500 x 750mm
Any size specially made to order
Adjustable mounting makes the Spacetrack suitable for all ceiling heights
Lightweight, manufactured from aluminium extrusion
Standard finish brilliant white. All others available
Suitable for our complete range of x-ray units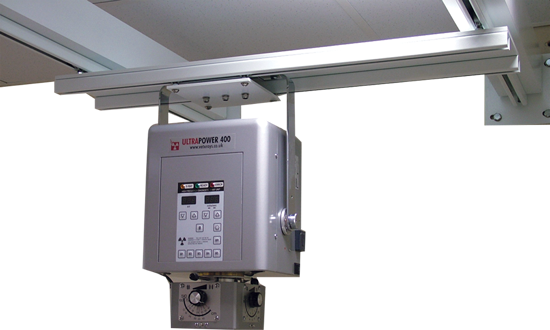 Spacetrack Ceiling Mount
Standard size (wxl): 1500x750mm
Optional size (wxl): Unlimited
Manufactured from: Aluminium
Mechanism: Self lubricating nylon carriages and runners