Veterinary X-rays at WSAVA 2012
---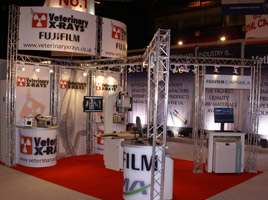 Weeks of organising are nearly over, and the WSAVA Congress 2012 is upon us!

This year we will be on stand 616 in the very middle of the hall. On the stand we will have our complete range of x-ray generators, the very latest in digital imaging from Fuji (CR) and Sound (DR), as well as our range of dental x-ray generators and both dental CR and DR systems from Satelec, for whom we are the newly appointed sole UK veterinary agents.
We look forward to welcoming you.
---