Veterinary X-rays supply the 2012 London Olympic and Paralympic games
---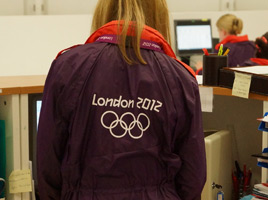 Veterinary X-rays were delighted to be awarded the contract for supplying the 2012 London Olympic and Paralympic games with all of the x-ray equipment for the fantastic temporary veterinary facility in Greenwich Park.

Both lightweight (Powerlight 90) and high power (Ultrapower 400) generators were supplied together with two portable equine Sound DR systems to help provide the highest standard of veterinary care possible.

Coupled to stands, panel holders and positioning blocks from our colleagues at Podoblock, the complete installation included workstations and one of our PACS systems for absolute image security.

The Olympics was a truly fantastic event, and the Paralympics appears to be heading in the same direction, we are extremely proud to have played our small part in their success.
Related Products
Powerlight 90
Ultrapower 400
Sound DR
PACS
Podoblock
---